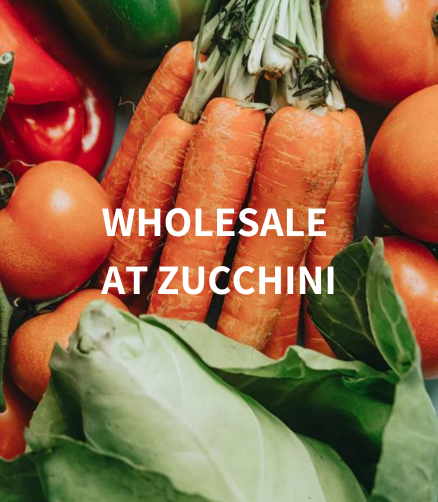 Wholesale at Zucchini
🌿How fresh, you ask?
Orders placed with us by 12pm are guaranteed for same-day delivery (dependent on stock). Produce is handpicked and delivered daily.
🍅What can we get?
We have access to the largest markets and best farmers in Kenya so there isn't much we can't get. From staple fruit and vegetables to your more exotics. Plus micro herbs, pre-prepped vegetables and fresh juices. If you need it, we can supply it!
🌍Where do we deliver?
We deliver all over Nairobi and further afield if given 24 hours notice on your order.
💰Exclusive Discount Offer
As a token of our appreciation, when you spend 100,000 KES we will also apply an additional 10% discount on your total purchase. 
🛒 How to order
Email wholesale@zucchini.co.ke and we will send you the price list.  Our prices are reviewed monthly to ensure we are giving you the best prices each time you shop.h
Browse through our extensive range of fresh produce.
Request your account to be set-up.
Order online through our dedicated wholesale portal.
📞 Need Assistance?
If you have any questions or need assistance with your order, our friendly team is here to help. Reach out to us at wholesale@zucchini.co.ke or call 0702 372199.